Creating Auto Invoices
Have invoices automatically created for new reservations in just 4 simple steps!
Go to the Auto Invoices tab.

Click on the Add button.

Fill in the appropriate fields.

Add the fee that will automatically be added to each new reservation.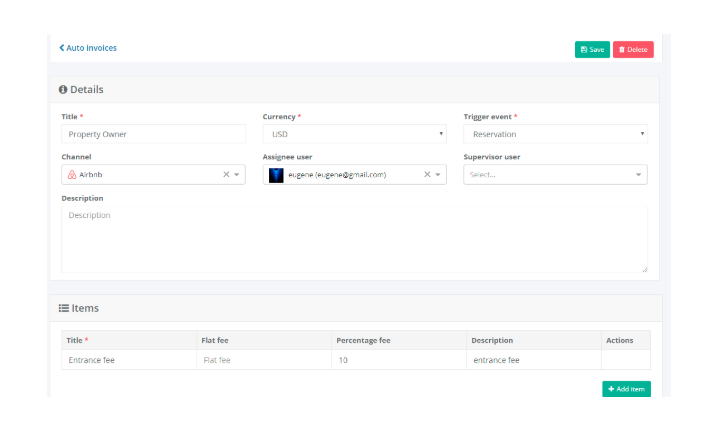 Please note: Creating Auto Invoices will only create invoices and NOT payments. You will still have to click on Charge if you wish to take CC payments.