With our new Invoicing tool, you can take payments from your guests very easily!
Taking payment
If you have already integrated your Hostaway account with Stripe, you only need to create an invoice or open an existing invoice for the reservation. Then click on "Charge" in order to process the invoice payment: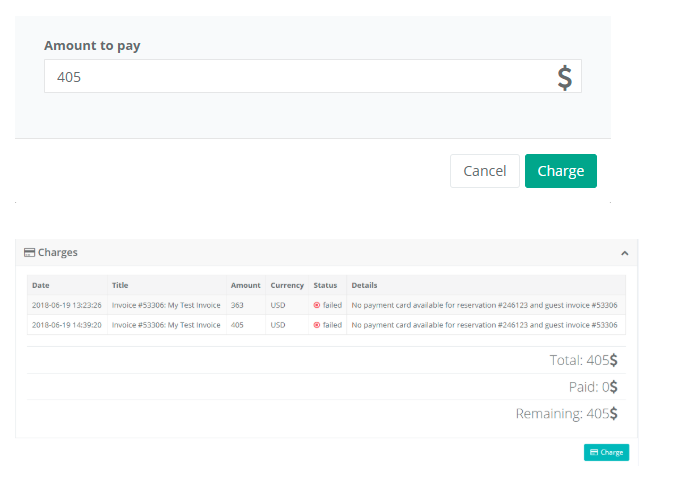 The credit card associated with the reservation will be charged the amount and can be managed and seen on your Stripe account under the customer.
To give your guest a copy, you will need to open the invoice details. You can print the invoice or download to send to your guest electronically.
Please remember if you have taken payment, it is a good idea to mark the invoice as paid by clicking "Mark As". This can also be used to set multiple statuses.