Creating a Manual Reservation
If you have a returning guest or friend and family staying over, you can add them as a direct booking in Hostaway.
In order to do that, you can follow the next simple steps:
- On your dashboard, go to the "Reservations" page.
- Click on the "Add+" button.
- Fill all the personal information (some fields are mandatory), and don't forget to select the property listing that you wish to book.
- Scroll down to the bottom and click "Save".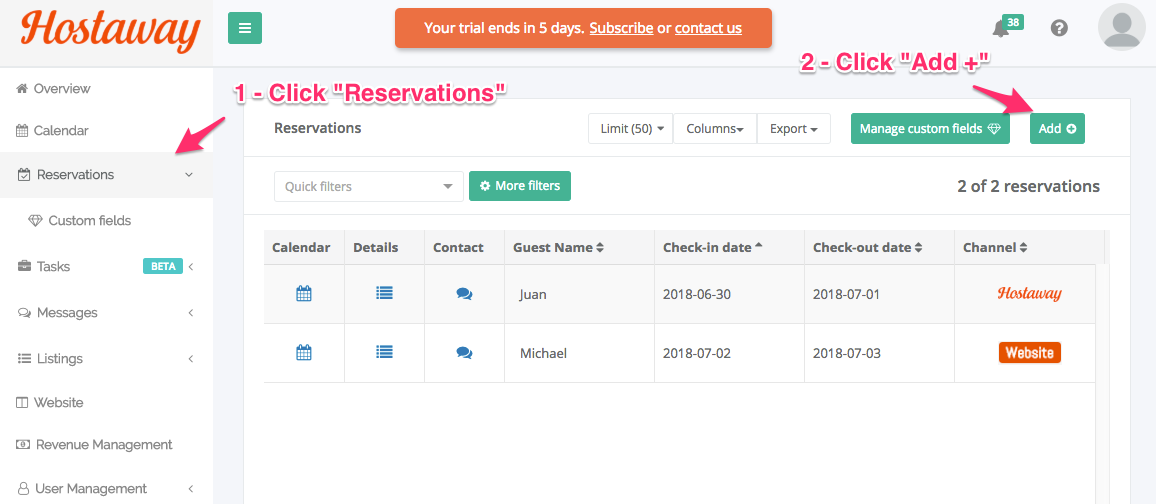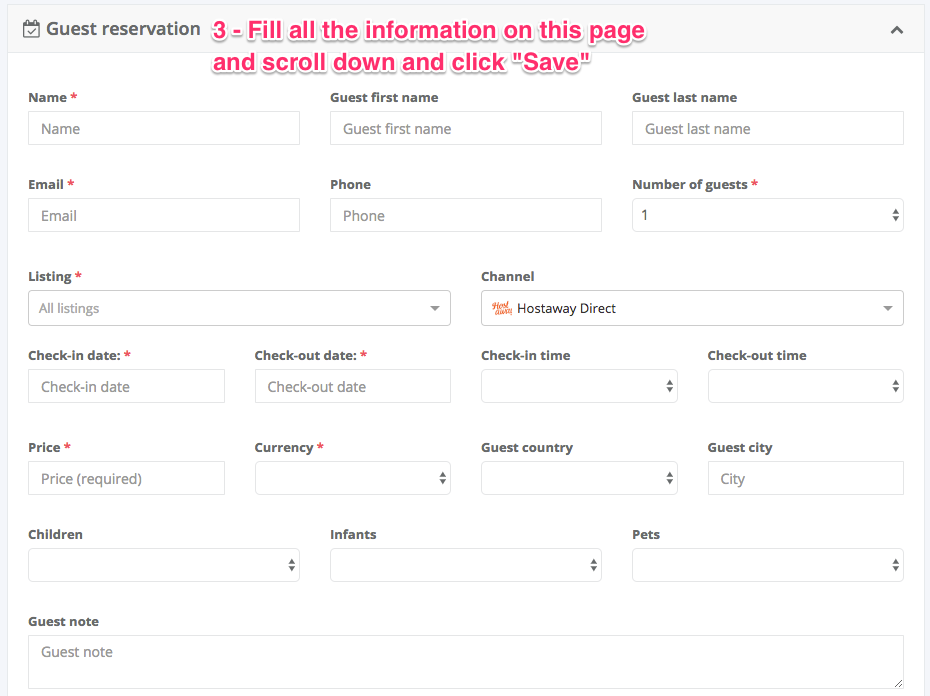 This way, you will block the dates as a direct booking, preventing others to book that day on all of your channels.
Note: If this is a family member staying over, you can set the price to "0" value. Also, please remember that it may take up a few minutes until the calendar syncs with all your channels where the property is listed.