Online Check-in Form - FAQ Follow
How to make sure the door code is only visible after submitting the form ?


Guests can only access the guest portal if they have the link, sign the rental agreement, or after filling out the online check-in form. To make sure that guests fill out the form before they can see the door code:

1. Go to listings > edit > guest portal and add a rental agreement. If you don't really need one, you can use it as a reminder of the house rules, for example.

2. In the same tab, activate the online check-in form and check the box "include rental agreement if not signed". This will include the rental agreement in the form (if it hadn't been previously signed) and will not allow submitting the form before signing the agreement.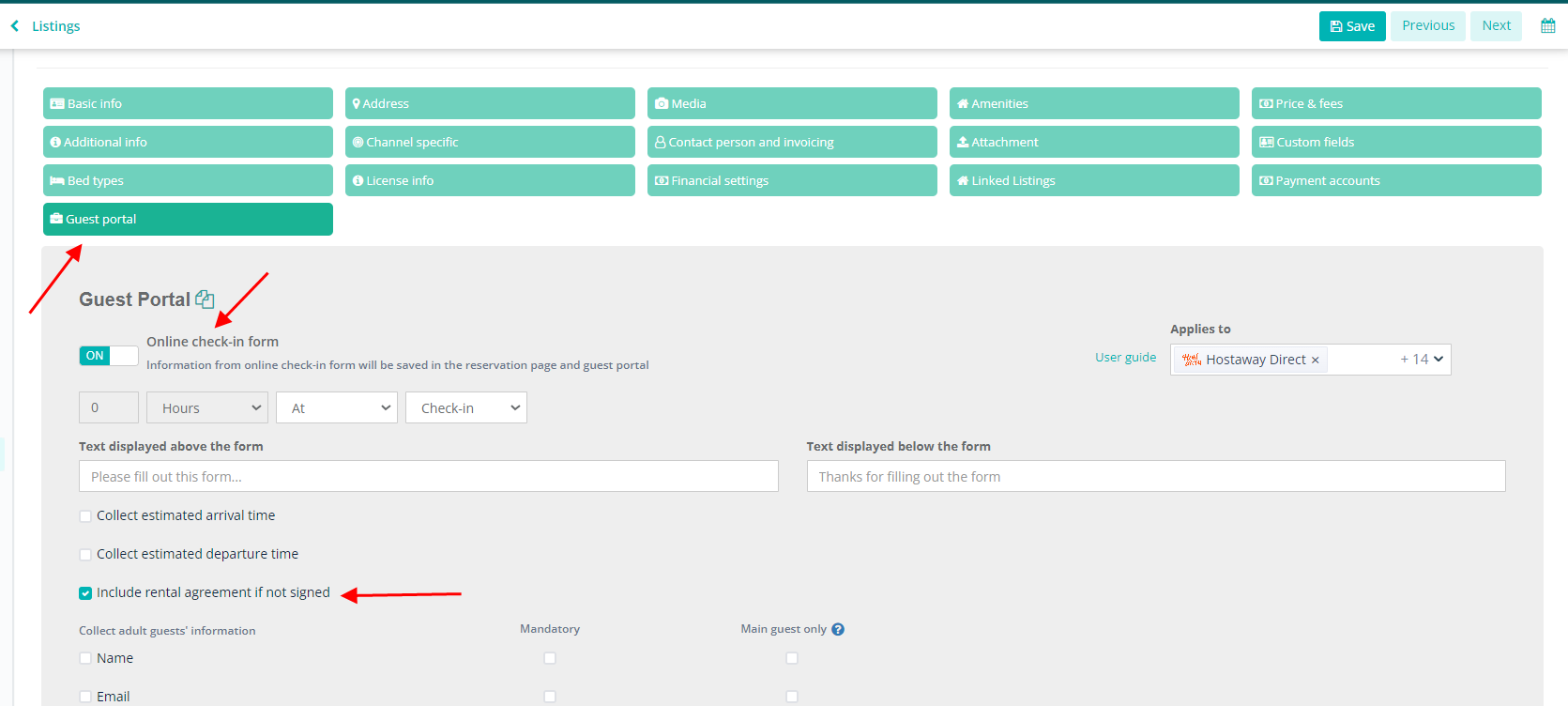 3. Make sure that in your message automation you do not provide the link to the guest portal, nor the rental agreement - only the online check-in form. This way guest will have to go through the form and sign the agreement before getting access to the guest portal to see the door code.

You can also know more about Online-Check-in-Form
Do you validate the guest's ID to make sure it's not fake?


Not at the moment. We may do so in the future. In the meantime, you can use one of our partners in the marketplace to validate this information.