How to connect to Online Trust Accounting Plus (OTA+) with Hostaway? Follow
OTA+ (Online Trust Accounting Plus): Advanced Owner Accounting System with transparency. Simplify
your accounting & impress your Property Owners. Infobiz Solutions leverages Cloud & AI for enhanced
automation and streamlining of tasks.

How the OTA+ connection works

After connecting and on-boarding your business the bookings and all of the financial details will flow
automatically into OTA. With your instructions, OTA+ automatically decides how money gets split up
between you the property manager, booking expenses to be paid and the property owner.

Connecting OTA+ to Hostaway:


1. First, you need to find your Hostaway ID and API key. You can activate the connection from the 'Marketplace' for the relevant partner to generate your API Key:
Go to the

Hostaway Dashboard.

Click on 'Marketplace' within the dashboard, then search for the relevant partner and click on the 'Connect/Configure' button available there:



This will expand the partner box and you can click on 'Connect' again to start generating the Keys:



Then you can click 'Create' to generate the API Key:



The new credentials will then be presented on the screen. Please make sure to copy and save the API Key safely as it will be visible only once:

2. Go to the Infobiz Solutions website, and sign up for the OTA+ (STRA) Free Trial at this link: https://infobizsolutions.com/ota_property_subscription#startfreetrial > Click the big green button and enter your contact & business details:

3. Fill out the Contact & Business Details: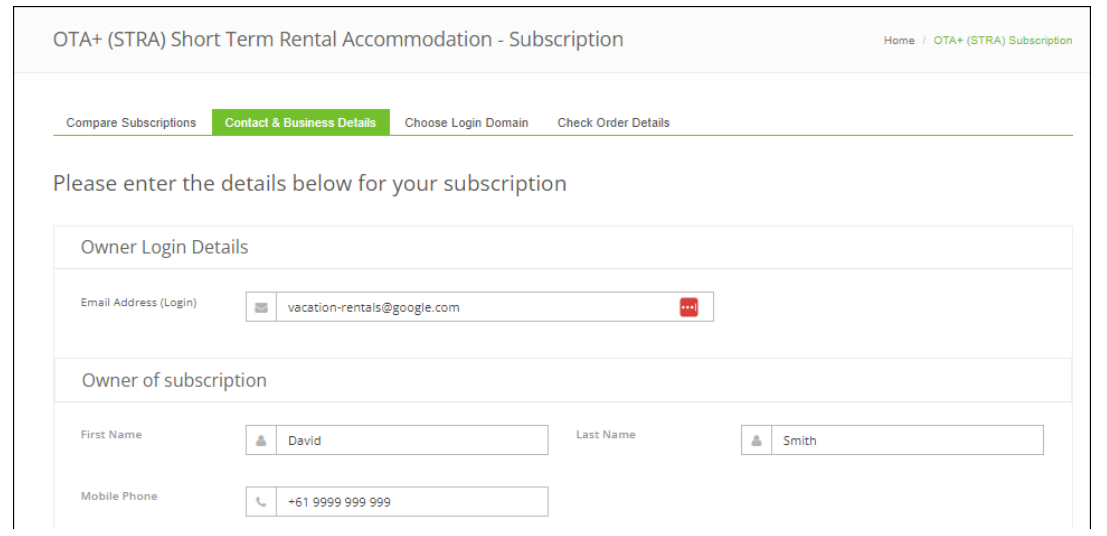 4. When you have completed all of the data entry fields please click the green button 'Proceed to Sub Domain Entry' at the bottom of the page

5. Choose your unique sub-domain, the system will check to make sure it is unique

6. Select 'HOSTAWAY' as the property management system and you will notice a section opens below to add your Hostaway Account ID and your Hostaway API Key ( Which was saved in Step 1 )

7. If you have a discount code, please enter it here" and Click 'Proceed to Check Order Details'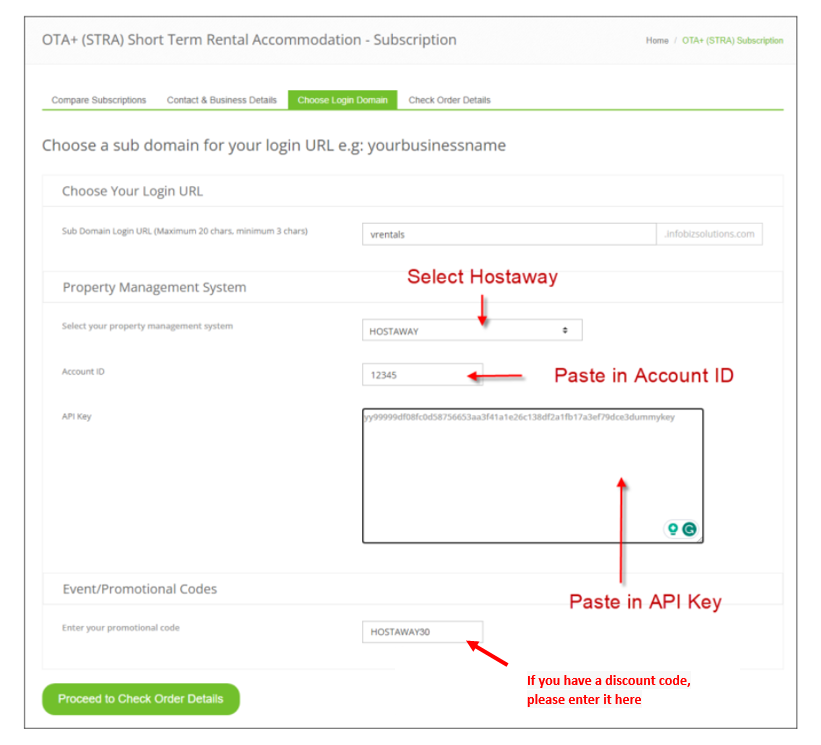 8. Check all of your details and then click 'Proceed to the checkout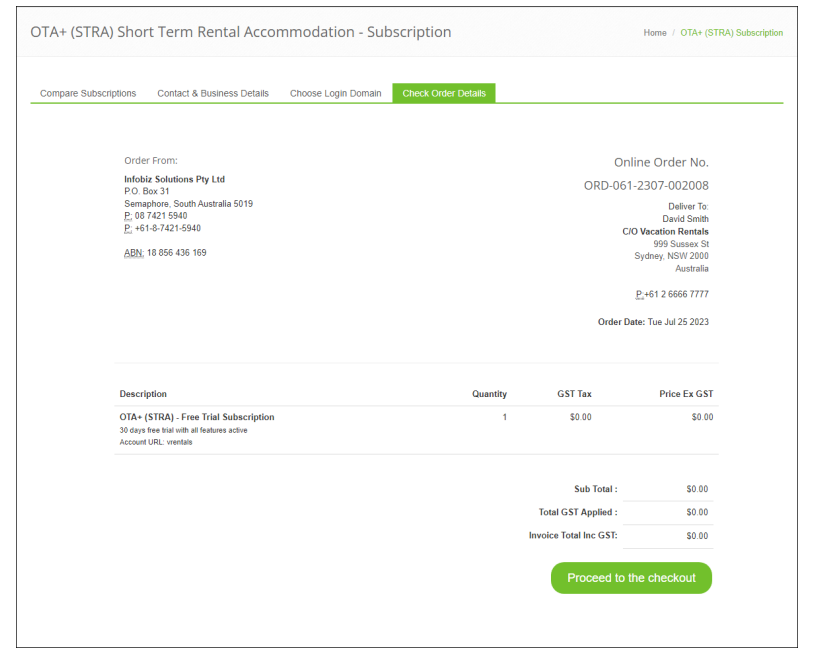 9. Finally click 'Order My Free Trial Now' your account will be instantly created and you will receive an email with instructions on how to verify your email address and login.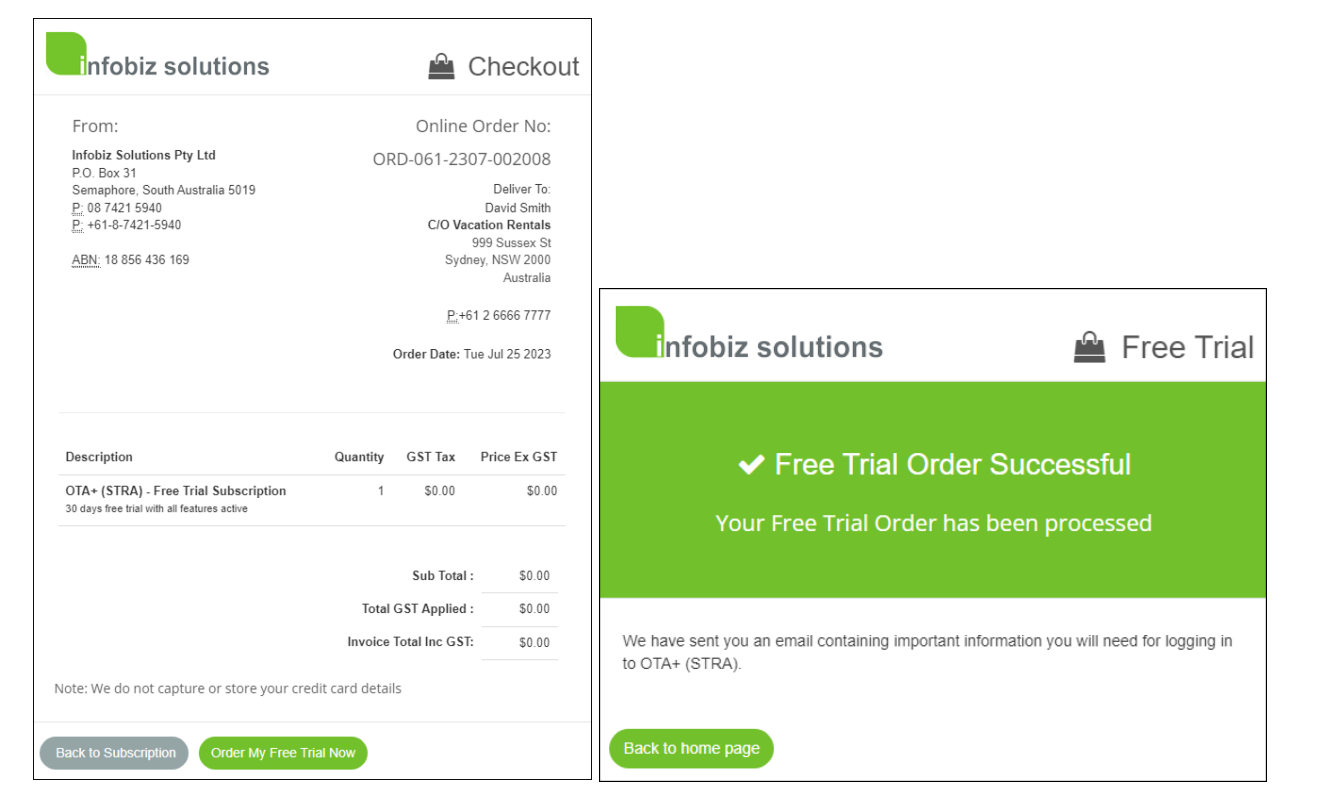 To Know more about Online Trust Accounting Plus Click Here & If you like to contact their support please click Here