How to connect with RezRecover by CartStack? Follow
What is RezRecover by CartStack?
RezRecover by CartStack is

a cart abandonment platform that offers a full suite of website abandonment campaigns and tools. It is able to capture behavioral data from your customers in real-time as they navigate, add to the cart, and begin checking out your site

How to connect?
Sign in to the Hostaway dashboard and on the left panel, click Booking Engine and then Settings.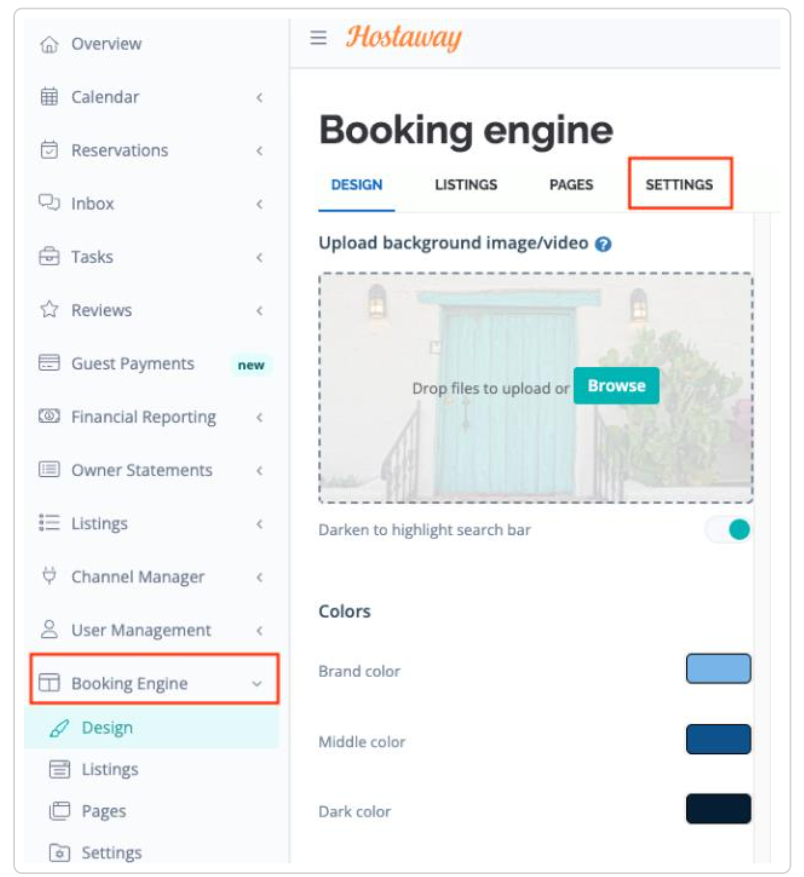 2. Click on Advanced, and scroll down until you come to the Scripts and Header Script fields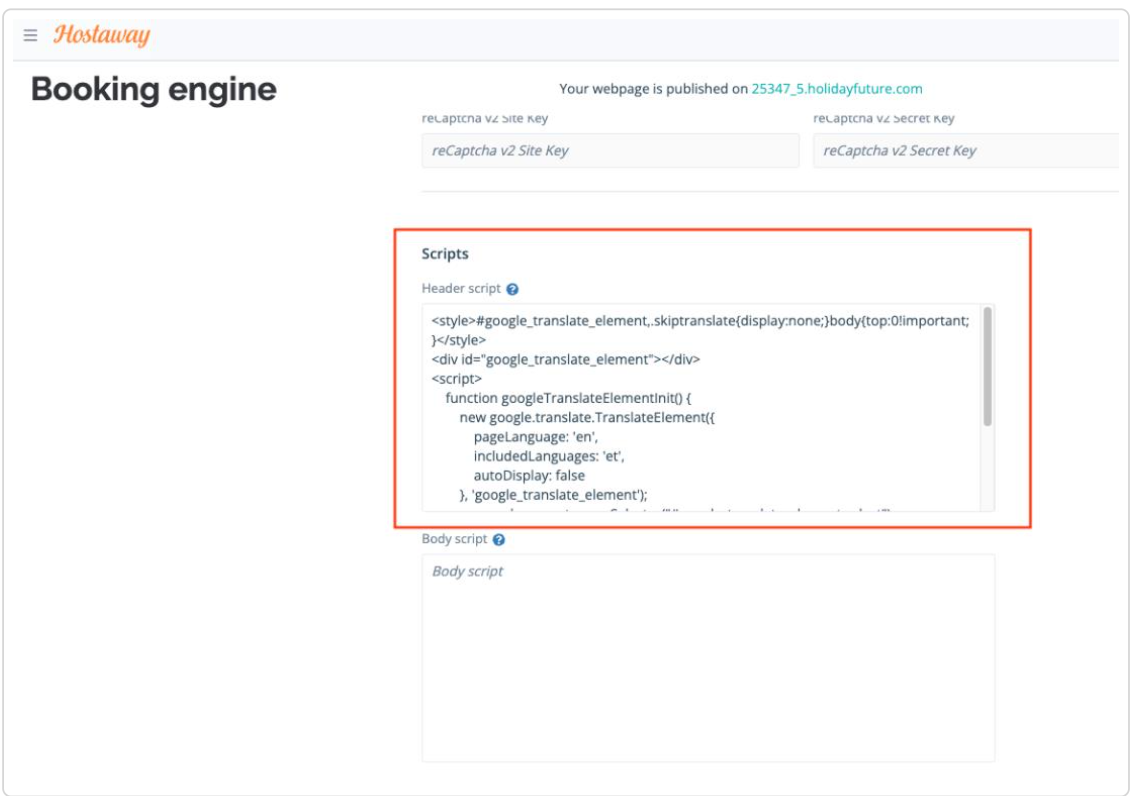 3. Click into the Header Scripts field and scroll down past any other code until you reach the end. On a new line, place your unique CartStack tracking code you can find here.

4. Publish the changes and go to the Setup page in your CartStack dashboard and enter the Confirmation URL. Click Review My Integration and someone from CartStack will reach out once the setup has been completed!


If you have your own website and Hostaway's Booking Engine
If using your own website, you'll need to complete all the steps above, and in addition, add your unique CartStack tracking code to the global header of your marketing site. The domain of your marketing site should match the domain of the booking engine.

You can also find the RezRecover by CartStack help guide Here