How to connect with Stasher? Follow
Stasher
Stasher is the world's first luggage storage network. It connects with hotels and stores that can keep the luggage safe while enjoying the time in a city.

How to create a Stasher account?
Get a demo
Click on the below link to sign up (it's free and takes a few minutes)
https://stasher.tapfiliate.com/programs/stasher-affiliate- program/signup/?via=3880961
Or you can book a DEMO call to sign up via a video call with the link below. https://calendly.com/periklis-englezos/30min
Sign up now
Once you are redirected to the bellow page, fill in your details and click "sign up now".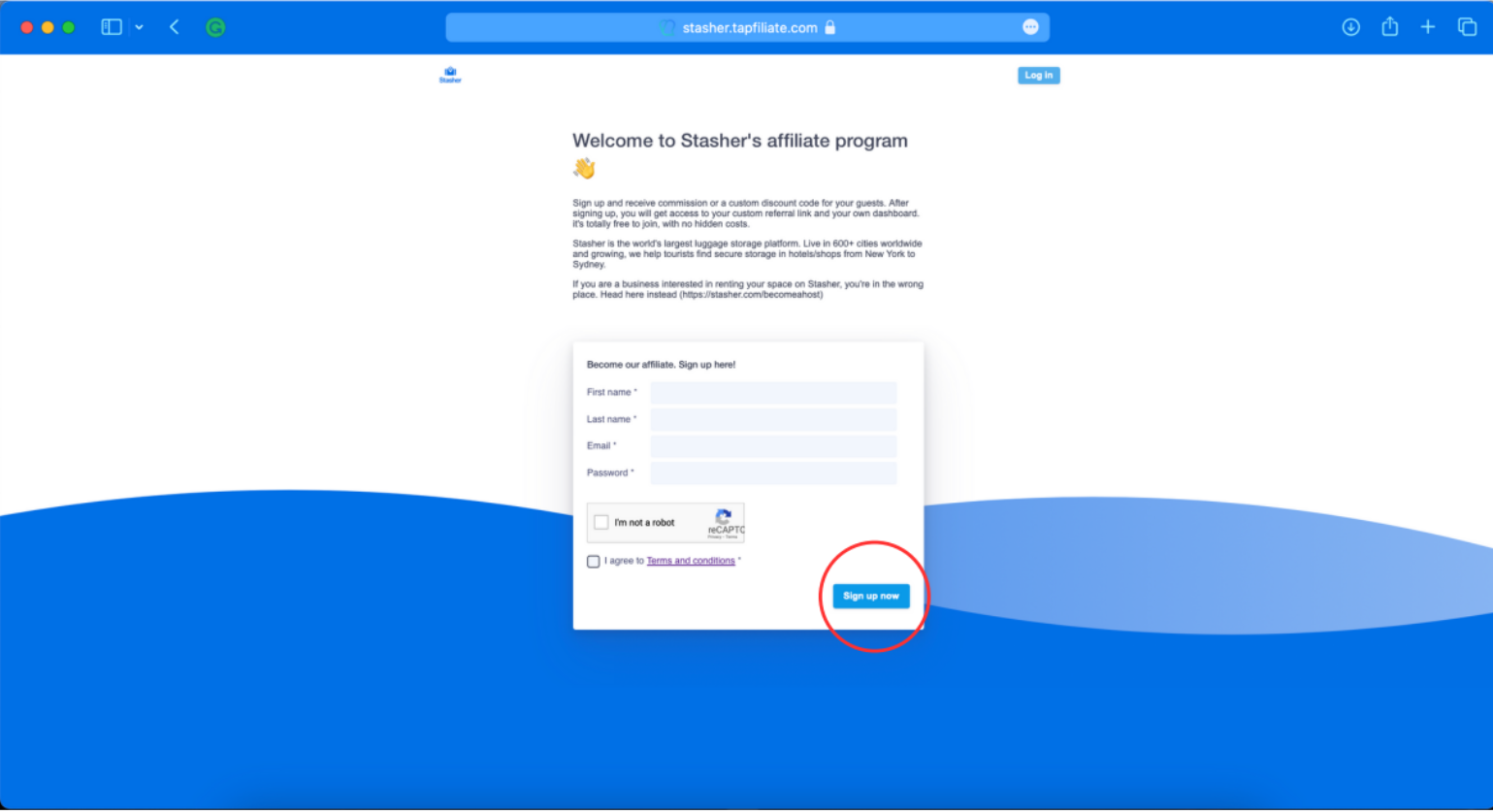 Personal information
Fill in the details as illustrated in the screenshot and click save. Only address, city, country, and company name are mandatory.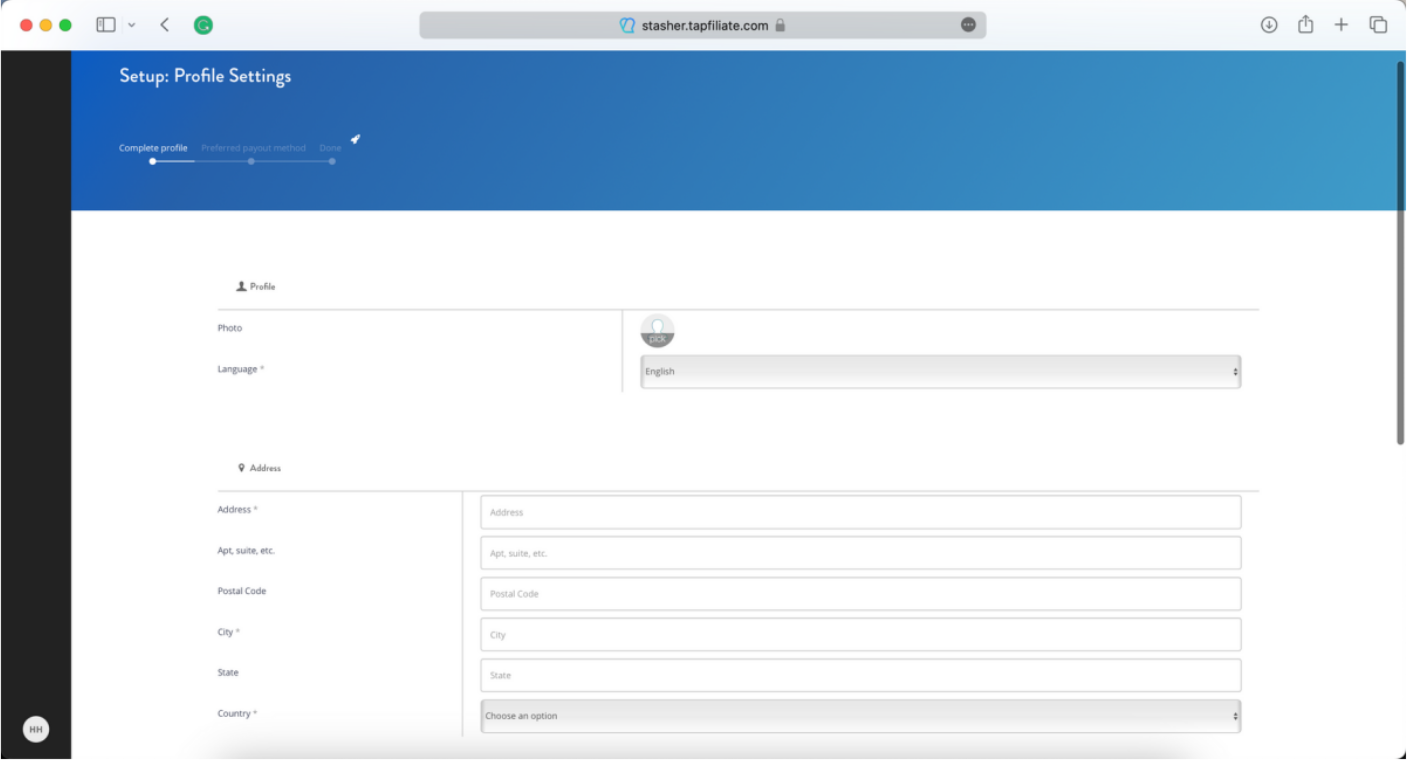 Once you fill in the details, click save to continue.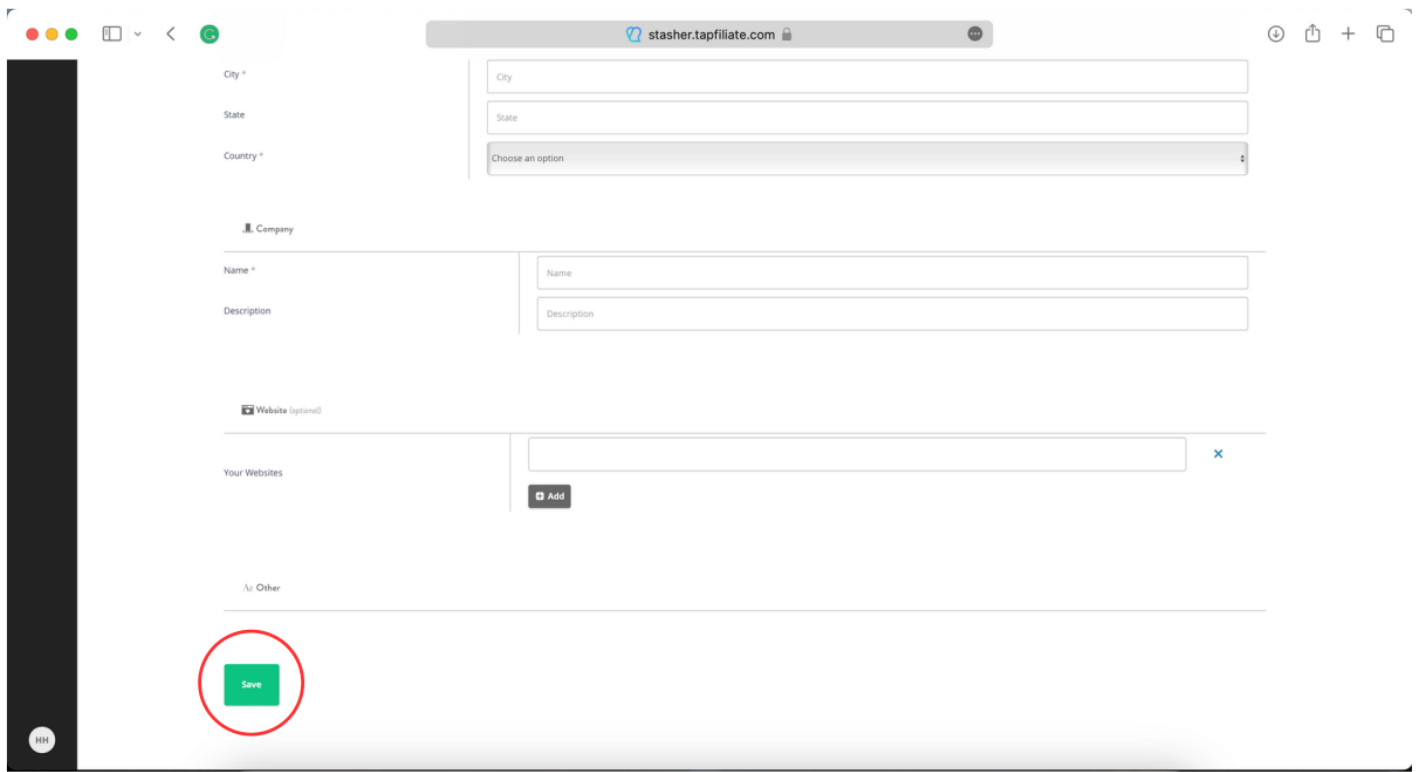 Bank Details
Enter your preferred bank details to pay you the commission or you can click on "skip" and enter it later.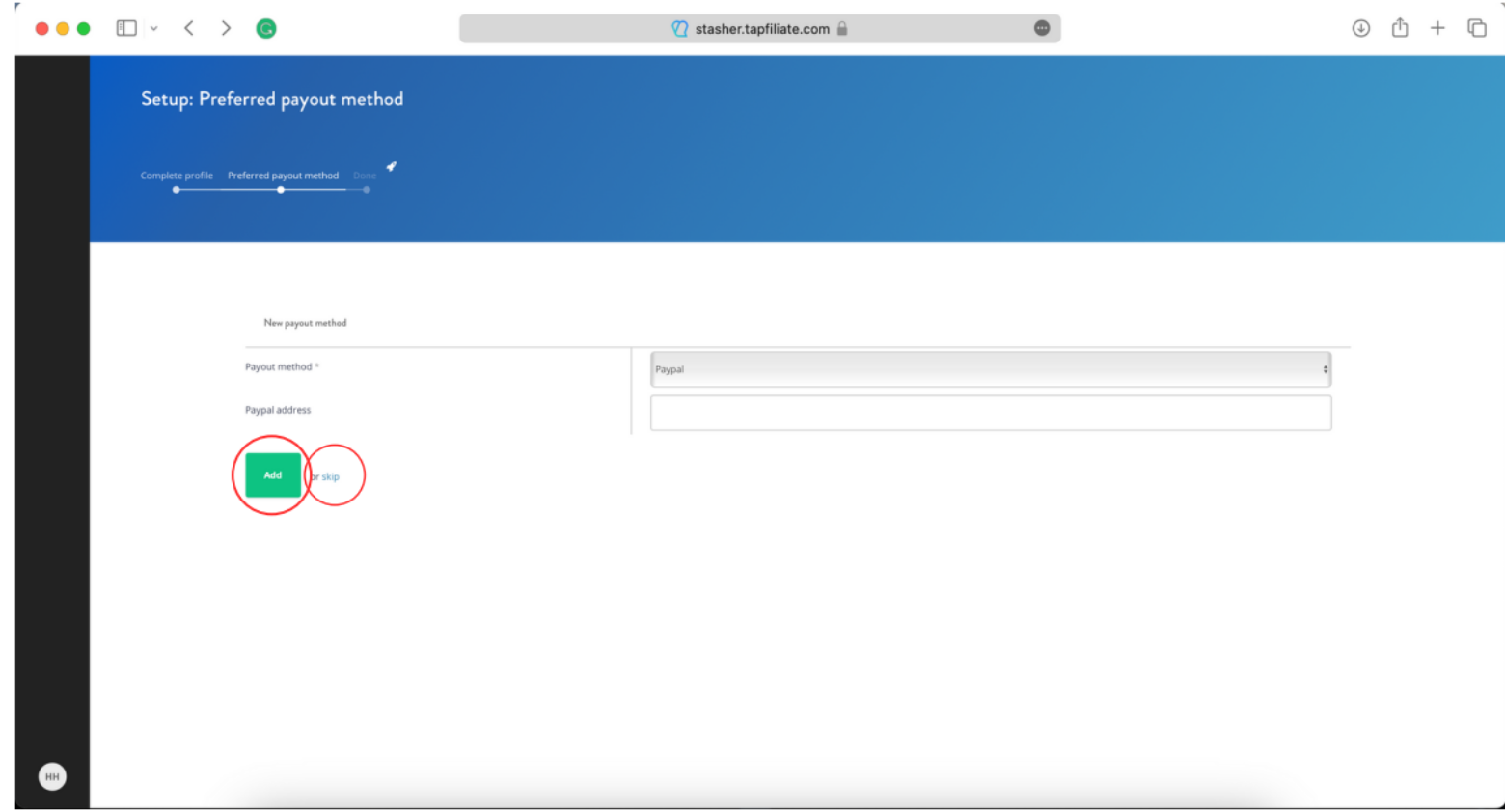 Once approved (takes a few hours), you will receive your referral link/coupon code via email to share with guests. Also, you will be able to log in to your dashboard.


You are ready to go
By logging in to your account you will be able to see performance, add your bank details, and also see or edit your referral link.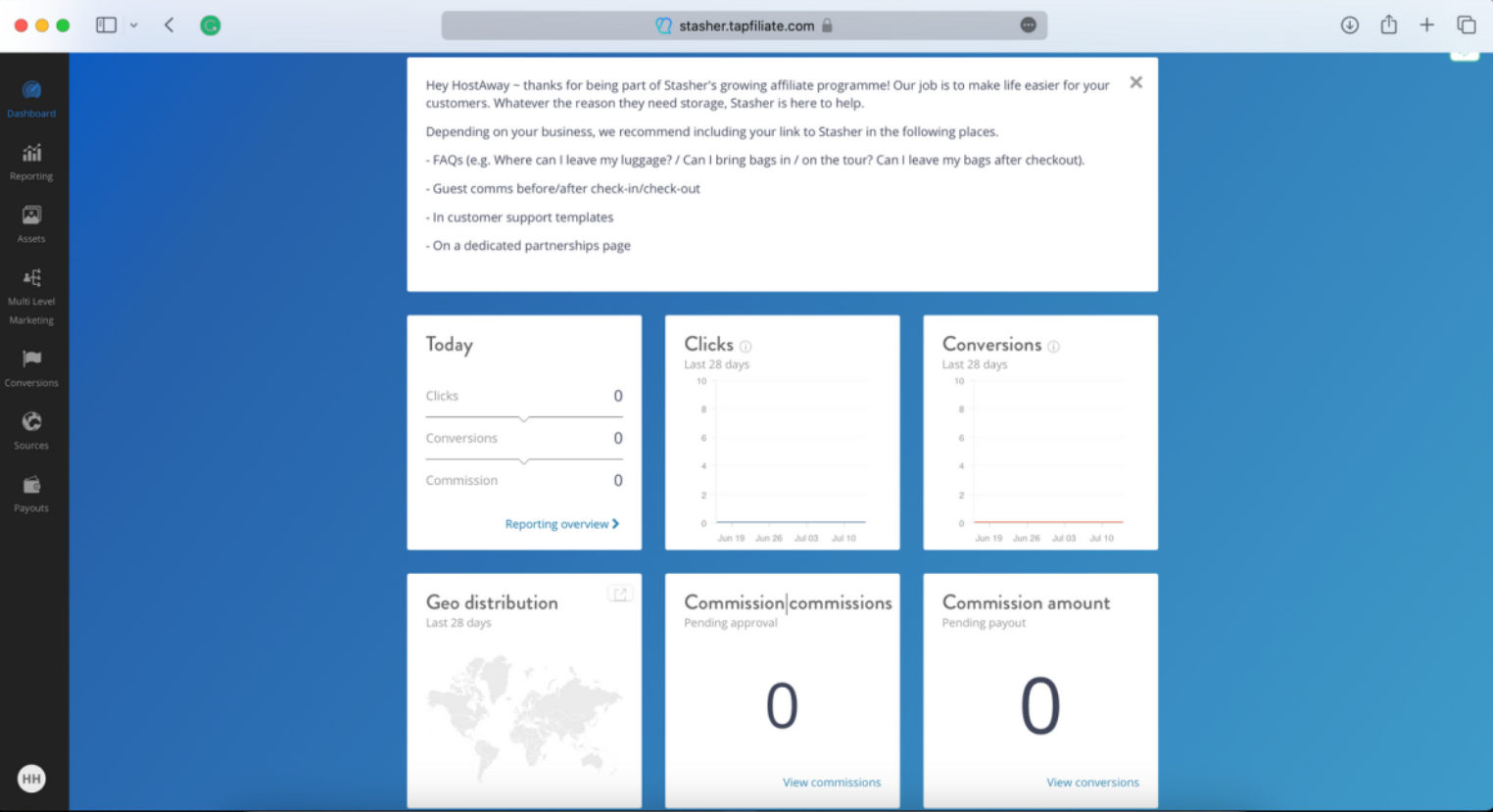 You have successfully completed the steps.

If you require any help or more information? Feel free to reach out to Stasher Support at
info@stasher.com & hosts@stasher.com or via phone+44-20-3355-3544 (UK) &+1 (914) 764-2401 (USA).
You can also check Stasher User Guide Here