How to cancel a pending charge Follow
In order to cancel the pending charge, you have two ways to do it:
1. By going to the reservation directly (Reservation > charges) and canceling the charge: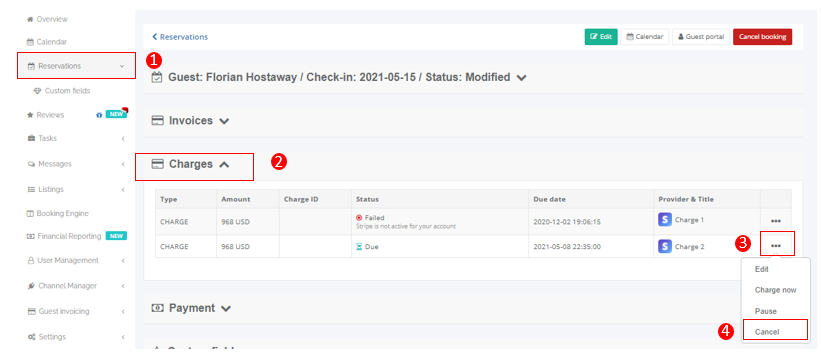 1. Go to the relevant reservation in the Reservations module.
2. Click on Charges
3. Click on the three dots on the right side
4. Click on cancel
2) You can go to Guest invoicing and go to the charges tab and filter the reservation details accordingly.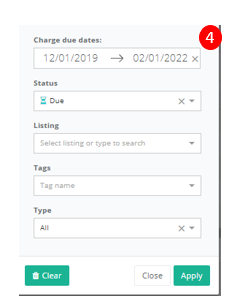 1. Go to Guest invoicing
2. Go to the Charges tab
3. Click on the filter to find the charge
4. Use some filter option as the listing ID, charge status, or charge due dates
5. In the search results, on the right side click on the three dots
6. Cancel the charge