It might happen that the API connection between Hostaway and Airbnb is ended on Airbnb side and data stops being synced (for example if you change the password on Airbnb side).

If such a situation happens, and to prevent any future issues for you, Hostaway will inform you via account dashboard: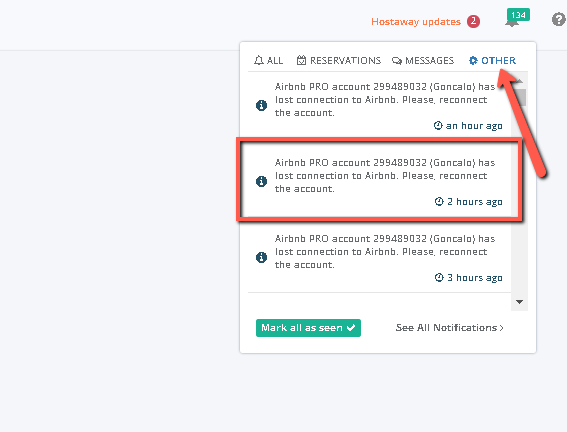 As as well as by email (to your Hostaway account main email address):



to resolve this situation you simply need to go to "Channel Manager" followed by "Channels" and then click "Configure" in front of Airbnb Pro.
You then need to click in "Add Airbnb Account"




And add the account that is having issues back again (even though it is showing in dashboard already).

If you have any questions or require assistance, don't hesitate to reach us at support@hostaway.com