Use company name and email for outgoing emails Follow
Guest Email Customization
By default all emails sent from the Hostaway account to the guest show the Hostaway email address instead of your company email address.
With this feature, all the outgoing emails you send through Hostaway will appear as sent from your admin account's main email address and with your company name as the sender.
How to enable this feature in your account:
If you do not see the below options in your account then most likely this feature was not yet activated for you. Please reach support@hostaway.com and we'll be happy to help.
1. Go to "Settings" and then click on the "Edit profile" button.

2. Fill the "Company Name" and select the checkbox "Use company name for outgoing emails"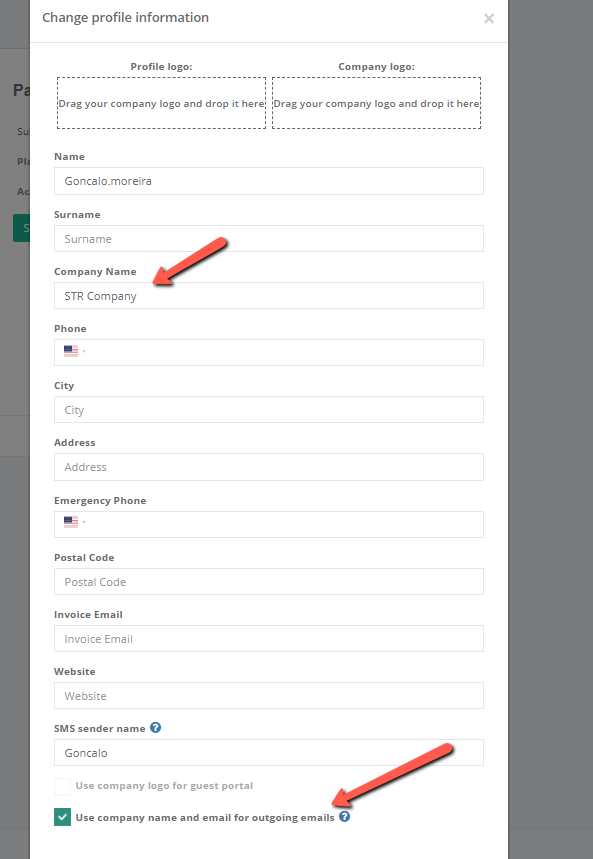 A tooltip exists stating "Outgoing emails you send through Hostaway will appear as sent from your email address and under your company name. After saving you will soon receive an email from Amazon asking you to authorize sending emails in your name".
3. Click on "Save"
4. You'll receive in your Hostaway admin email address (the one that will appear in all your future communications with guests) an Amazon email and you'll need to click in the URL to authorize this feature



When the client uses this feature, even if the emails are sent having their email addresses, the responses of the guests to the sent emails will still show on Hostaway.

Important note: if you have emails settings such as SPF, DKIM or DMARC, make sure to reach out to your email provider to confirm these emails can be sent by Amazon (In the SPF record the following should be added: "include: amazonses.com")