How to connect to Webready Follow

Stand out online with a free, professional website for your short-term rental. Save money with your own booking engine and go beyond the channels. Impress your guests from the very first encounter and maximize the revenue from repeat visits.
Webready is the most advanced, purpose-built website builder for the short-term rental market. Its goal is to help property owners and managers get more bookings online through their own, modern, responsive, and search engine optimized website. Webready allows you to create your own professional web presence, exactly the way you want it.
Register with Webready
1. First you can sign up to Webready from the Register page on the website here by clicking on the Get Started button.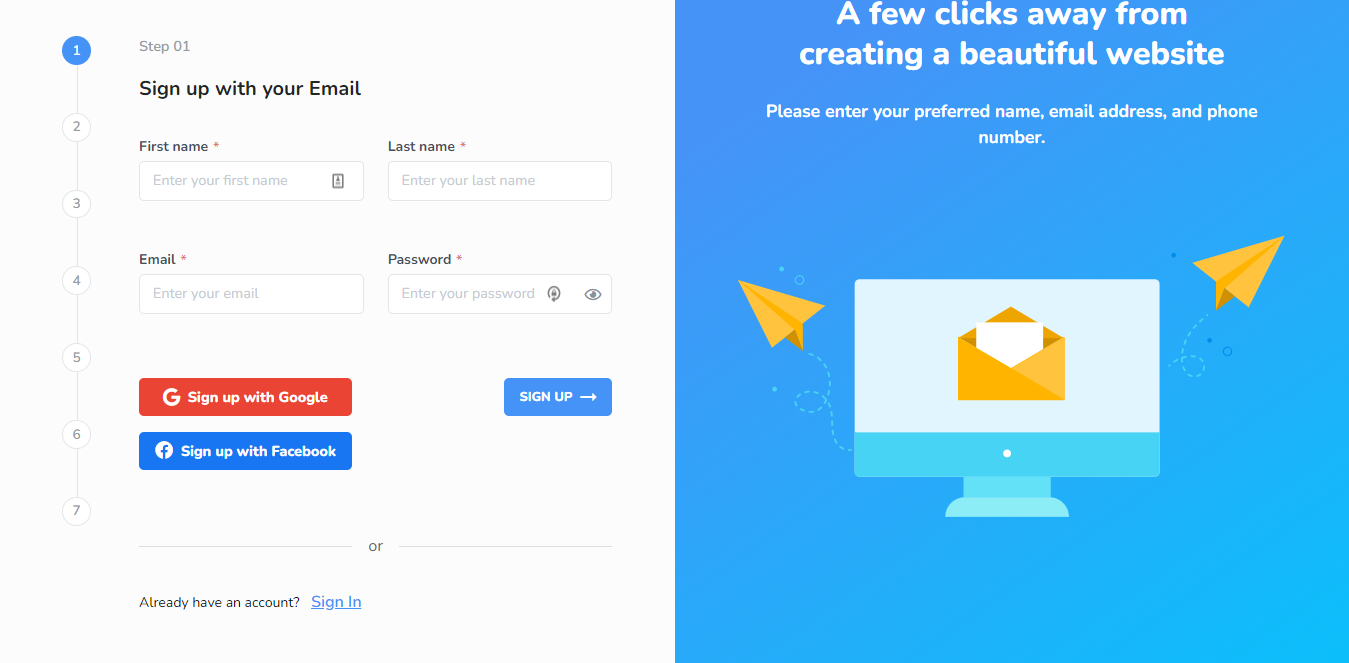 2. In Step 2 make sure to select Hostaway from the list of PMS options available and follow the steps to complete the registration process: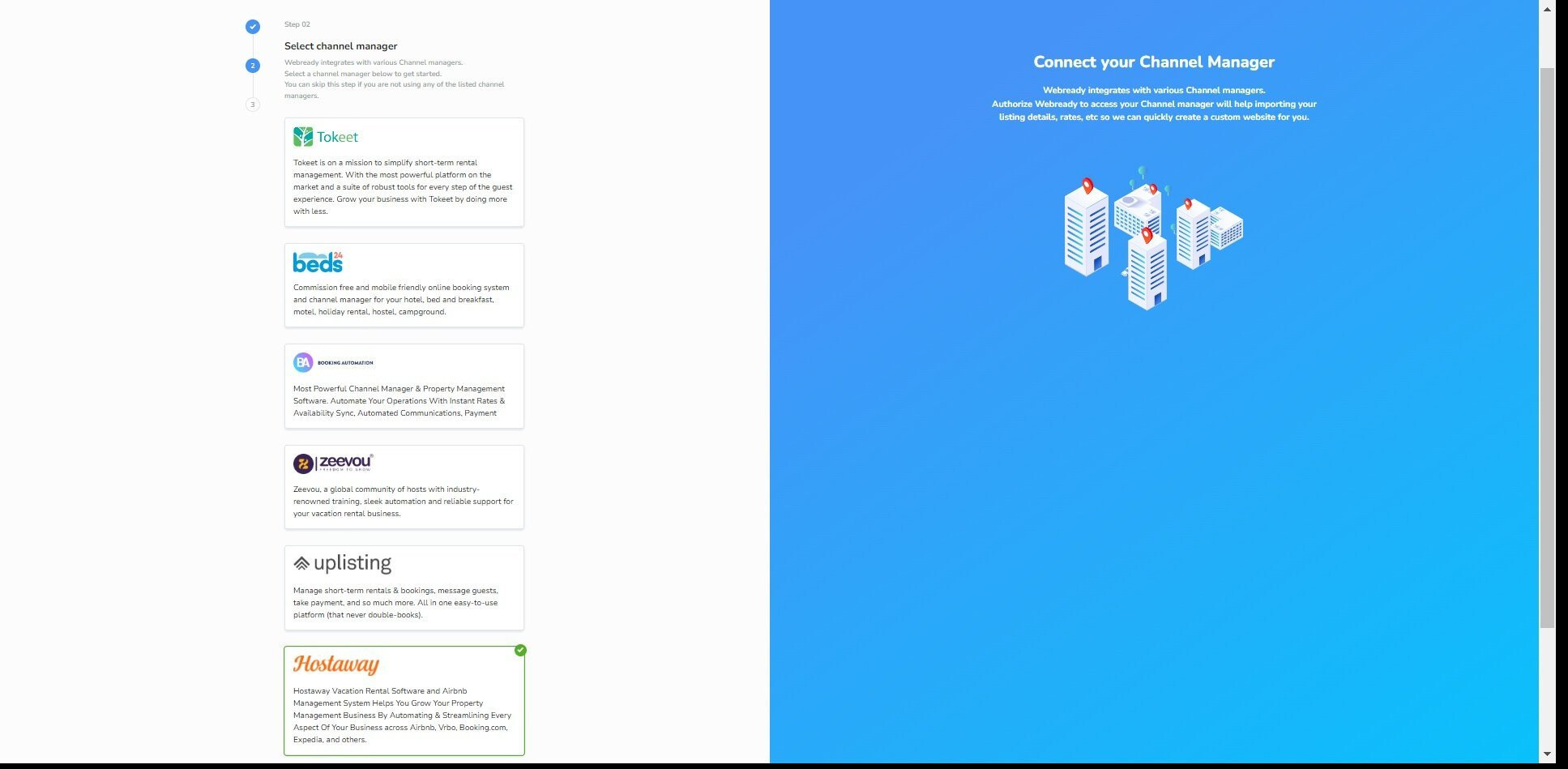 3. Enter your business details and click on the Complete button.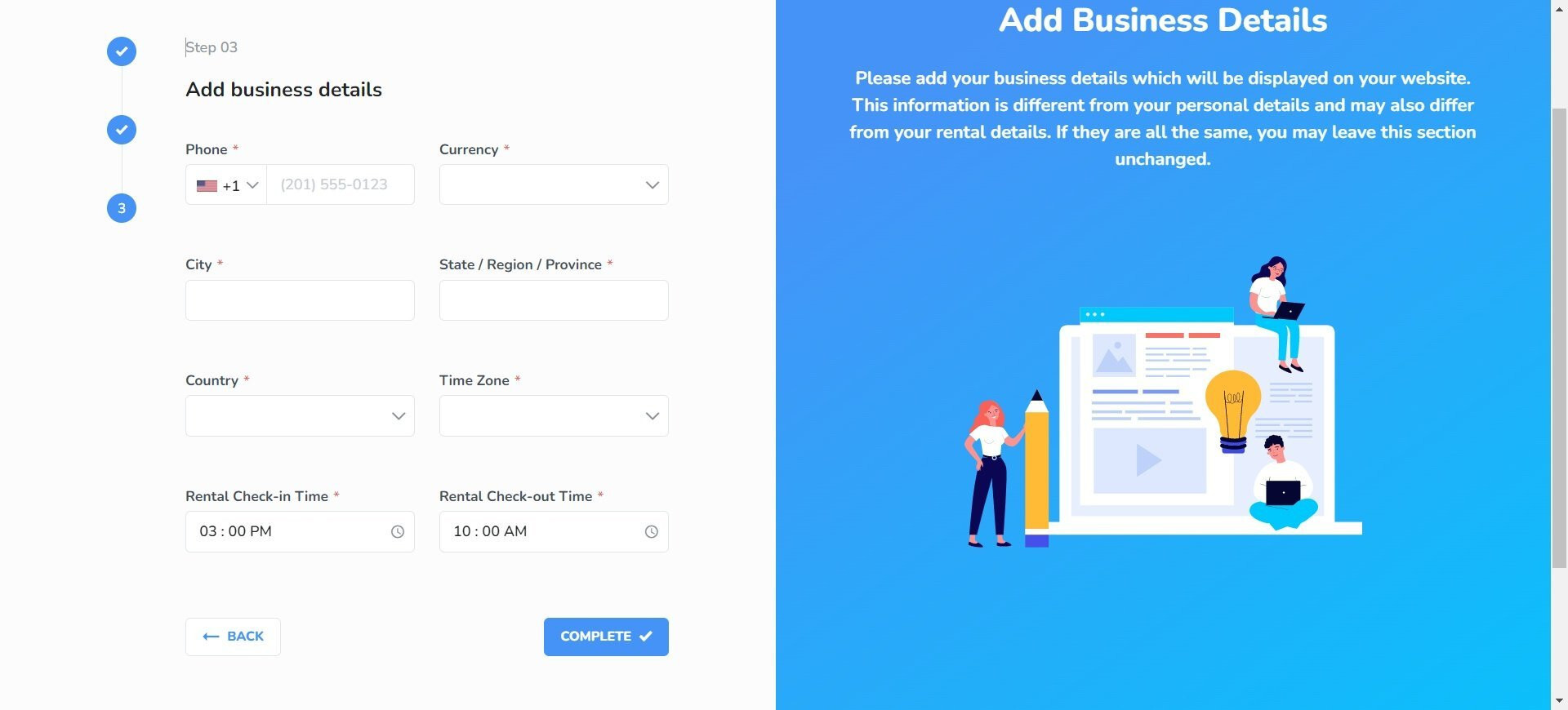 Confirm the verification of your email address.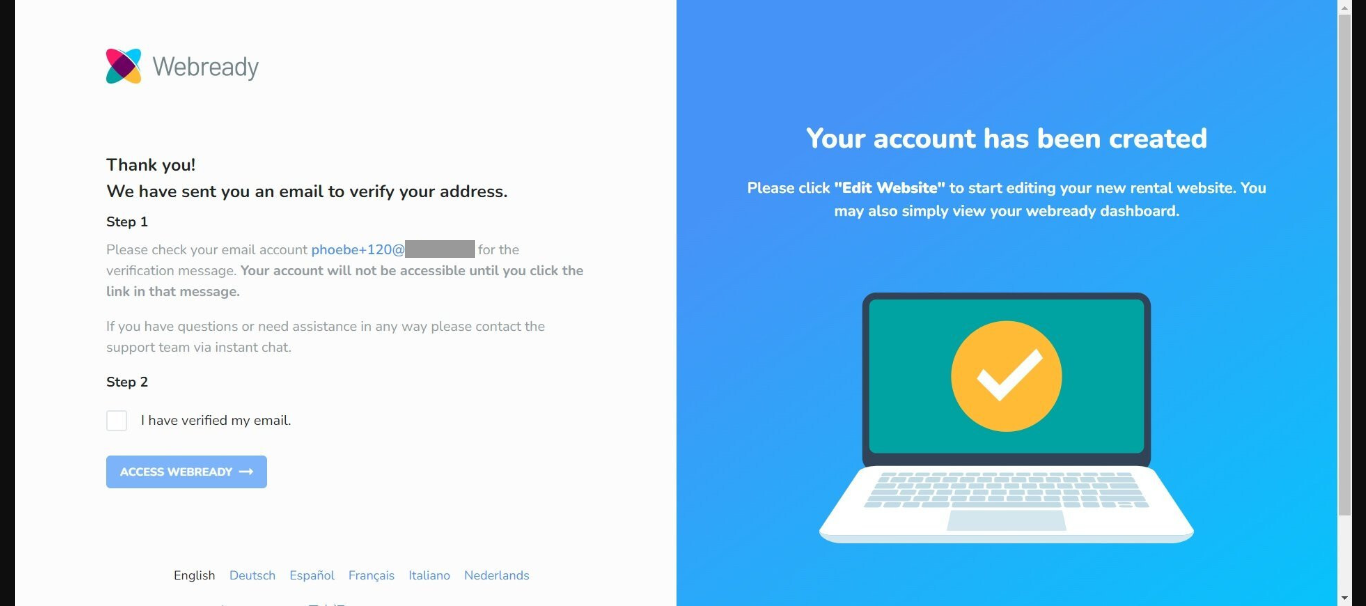 You should get a verification email to your email address, click on the Verify your email button. You will be directed to the login page for Webready after clicking on the button.
4. Once verified and logged in to Webready, a pop up will appear directing you to connect to Hostaway - it will take you to the Integrations page in Webready to proceed: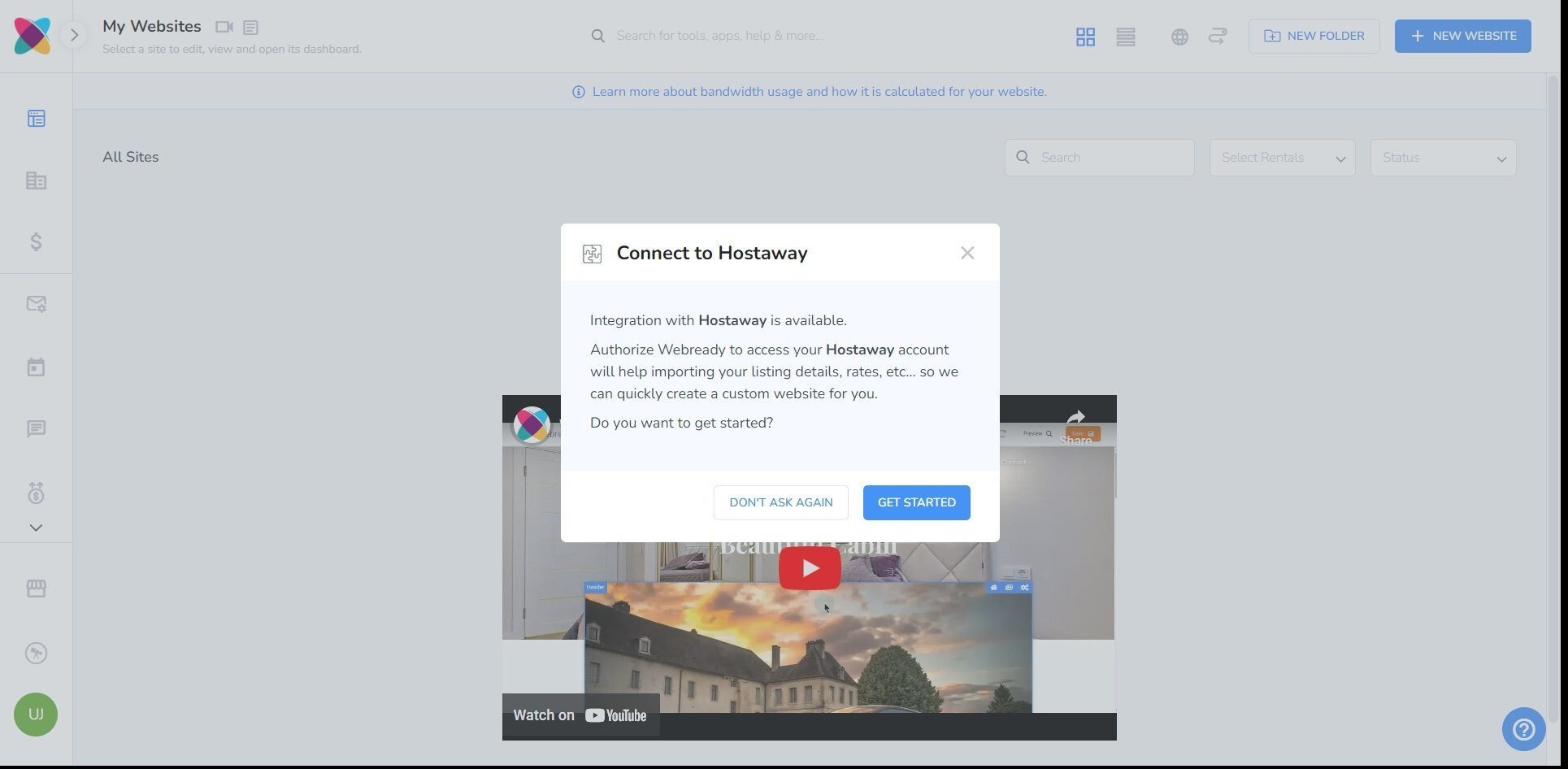 Connecting Hostaway to Webready
1. First, you need to find your Hostaway ID and API key. You can activate the connection from the 'Marketplace' for the relevant partner to generate your API Key:
Go to the Hostaway Dashboard.

Click on 'Marketplace' within the dashboard, then search for the relevant partner and click on the 'Connect/Configure' button available there:



This will expand the partner box and you can click on 'Connect' again to start generating the Keys:



Then you can click 'Create' to generate the API Key:



The new credentials will then be presented on the screen. Please make sure to copy and save the API Key safely as it will be visible only once:

2. Then to connect with Hostaway, follow the steps below in you Webready account:
In Webready, navigate to the Integrations tab on the left panel: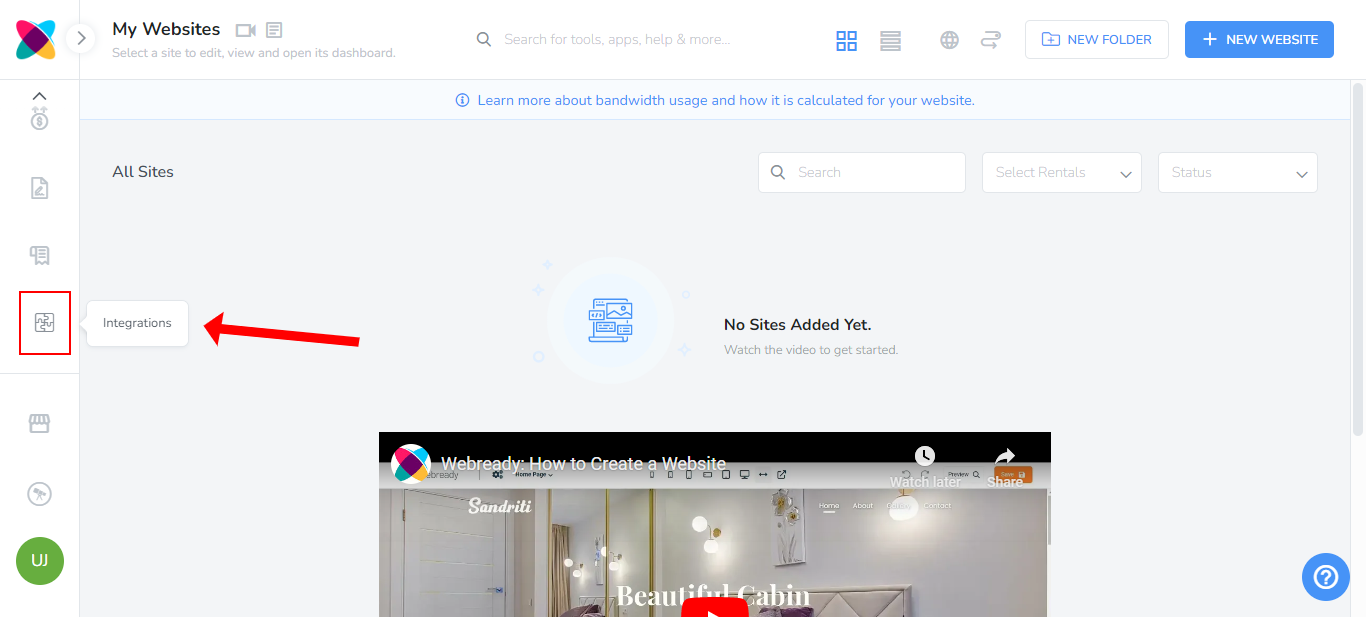 On the integration page, locate Hostaway and click on the Connect button:




Enter the Client ID and API Key and click on Connect:



Once you are connected to Hostaway, you can see the ability to view your Hostaway rentals or disconnect Webready from Hostaway:




To view the Hostaway properties, Click on the Listings button:




You can refer to Step 6 onwards in this guide from Webready to continue the integration process by importing your listings and rates or you can contact Webready by clicking on the Contact button available here for further support.
Get to know other Booking Engines, Websites and Software that are integrated with us in the Hostaway Marketplace.